Please accept our sincerest condolences on the passing of your family member, friend, or loved one. The death of a loved one is a painful and difficult period.
Unfortunately, while you're attempting to process the grief and come to terms with it, there are after death legal procedures to take care of like trust administration and probate.
Our team of experienced living trust administration attorneys in California can help you with all the matters and information related to trust administration.
Meanwhile here's a helpful guide to trust administration in California along with answers to some of the most commonly asked questions like "what to do after someone dies with a living trust" or "what to do after someone dies with a will".
What is Trust Administration?
Trust administration, as the name suggests, is the task of administering the estate, entrusted to the "successor trustee". Administration of a trust includes a range of responsibilities including mobilization of assets, payment to creditors, and hand-over of remaining assets to the beneficiaries.
On paper the role of a successor trustee may seem like a straightforward process but the legal and fiduciary responsibilities they're tasked with can be quite difficult to carry out. But of course it varies from situation to situation, with some simple cases requiring minimal intervention and challenging ones needing complex and lengthy procedures.
Generally speaking however, trust administration is a serious and major obligation to fulfill. Besides the tasks mentioned above, it also involves sending legal notices with the appropriate legal language given to family members and those included in the trust, preparation and filing of tax forms, and filing of other important legal documents.
Successor Trustees
Trust administration process requires the Successor Trustee to abide by several laws and deadlines.  Successor Trustees owe a fiduciary duty to the trust beneficiaries and have several requirements by law (CA Probate Code Sections 16000-16105). As Successor Trustee, you are required to give notice to the trust beneficiaries, file taxes, communicate with beneficiaries, manage the trust assets and investments, provide notice to Department of Health Care Services, and in some cases, provide an accounting of trust assets to the trust beneficiaries.  
A Successor Trustee must abide by the terms of the trust and the law.  At Goyette, Ruano & Thompson, our team of living trust administration attorneys in California can help you abide by your duties and manage your responsibilities. We will help you distribute the trust assets according to the terms of the trust in a manner to protect yourself from contentious beneficiaries. Beneficiaries may contest your trust administration or petition a court to remove you a Successor Trustee for breach of fiduciary duties.
In most cases, attorney fees are paid directly from the trust at no cost to you as Successor Trustee. This provides an opportunity for you to obtain a living trust attorney and protect yourself from unintentional mistakes and contentious beneficiaries.
Beneficiary Representation
What can a trust administration attorney help you do? If you are the beneficiary of an estate and you have concerns about how the trust is being administered, we can assist you in getting the answers you are entitled to by law. As a beneficiary of a trust, you are entitled to a copy of the trust and an accounting. Our living trust administration attorneys in California can help you obtain an accounting or petition the court to remove a successor trustee for breach of fiduciary duty.
If someone passed away without a will or trust, or with just a will, please visit our probate page for more information on how our office can help you with the estate administration.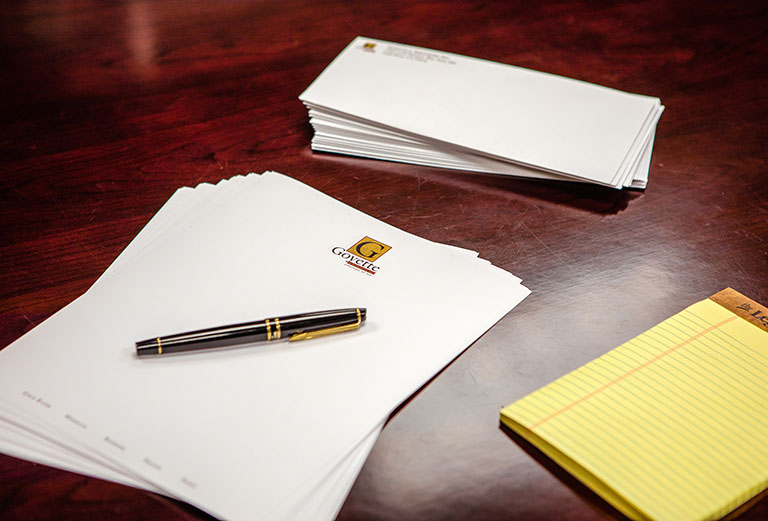 Questions? Give GRT a call for your free consultation and/or estate planning review.
Free Consultation