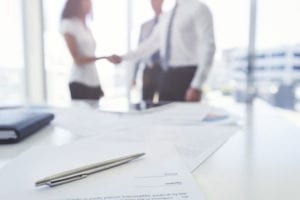 Paul Goyette and Goyette, Ruano & Thompson, Inc. have an unparalleled record in representing high profile criminal defendants in complex cases. Paul Goyette currently enjoys an unprecedented win streak in high profile criminal defense cases. He has not lost a jury trial since 1995.
Paul Goyette has extraordinary success in both State and Federal Court in high profile matters ranging from homicide cases in State Court to corruption and obstruction of justice cases in Federal Court.
Goyette, Ruano & Thompson, Inc. uses highly specialized experts to achieve the result you need from expert researchers and writers, to investigators and expert witnesses. GRT also coordinates all media and public relations to allow our team to get out in front of negative media stories and in fact, use media to our advantage. We know how to handle the media. Our experience and confidence will give us success representing you in your high-profile criminal case.
Contact GRT's high-profile criminal defense team for your free consultation today. Reference list is available upon request, each of which are prominent members of their industry or their community when they were prosecuted and has been through what you are now facing. They can tell you about their experiences. Most of all, they will tell you of the importance of having the premier legal team of Goyette, Ruano & Thompson, Inc.
Please give us a call so we can help you win. Contact Goyette, Ruano & Thompson's Criminal Defense Trial Lawyers for a discrete and professional review of your case.