Family Immigration
You are in the United States citizen or a Permanent Resident. You are enjoying the freedoms and the opportunities available in this country and wish to extend those to those you love outside of this country. You want them to join you and allow them to experience the American dream, or perhaps, join you in family get-togethers. The U.S. Immigration system is built to accomplish just that. A competent immigration attorney can help you and your family through the process of gaining a visa. To get started or learn more about this process, schedule a consultation with us today!
Not everybody can bring all their relatives here, and the time it takes for the entire process to play out depends on some of the following questions
Who can sponsor a relative?
Which relatives can be sponsored?
What kind of relative are you sponsoring?
What "preference" category are the relatives?
What is the "priority date" of the preference category?
OBTAINING A FAMILY BASED VISA
A citizen, rather than a permanent resident, will have an easier and quicker time in being able to bring a family member to the U.S. and will have more types of relatives you can bring. A permanent resident may only petition for a spouse or child. And the length of time those spouses or children will have to wait will be longer. In fact, in many cases it makes more sense to wait for a legal permanent resident to wait to become a citizen and then petition for the relative.
The closer the relationship, the easier time that relative will have coming here. For instance, the spouse of a U.S. Citizen can be brought to the U.S. immediately while the adult brothers and sisters of a U.S. citizen currently have a wait well over a decade for a visa to be available.
The process for petitioning is relatively simple:
File an immigrant visa petition with USCIS
Wait for visa to be available for your relative
Provide documentation to that National Visa Center regarding your ability to support the immigrant, as well as original documents related to the application
Once the visa is available, the relative goes to U.S. Consulate in home country to obtain the visa which allows them to come to the U.S.
The family member comes to the U.S. and receives their lawful permanent resident card in the mail a few weeks later.
It is critical at the outset to fully understand the system, and like anything in immigration, there are nuances and issues that may arise in this process. To find out more about the family-based immigration process and how Mr. Gondara can help, please contact us.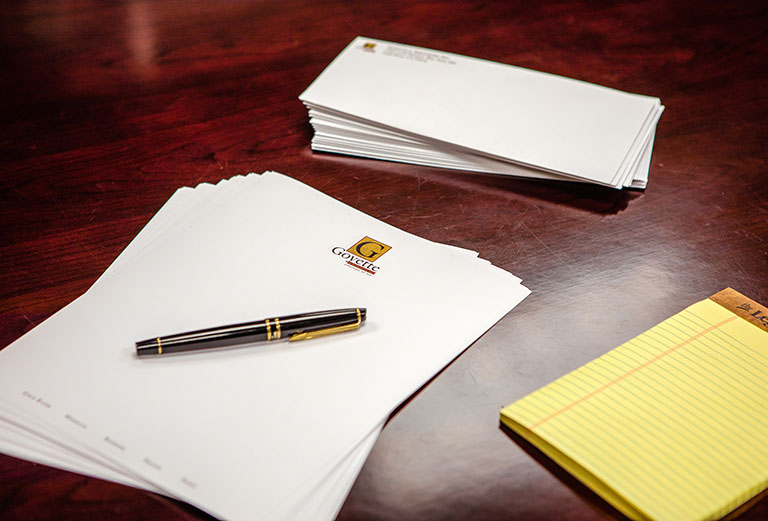 Contact us today and let Goyette, Ruano & Thompson help with immigration laws. Consultations are always free.