Humanitarian & Asylum Immigration Law
For some people in the United States, a return to their home country would be dangerous or life-threatening. Immigration law allows certain people in this situation to remain in the United States under a process known as asylum. Asylum is a form of discretionary relief provided by the Department of Homeland Security ("DHS"). The fact that the relief is discretionary means that DHS can choose to grant asylum and allow the person to remain in the U.S. or to deny asylum and order the person removable or deportable. A competent immigration attorney can work you through the asylum process.
Asylum Law in the United States
Under current asylum law, in order to file for asylum, persecution in their home country must be based on one of five specific reasons:
The person's race
The person's religion
The person's nationality
The person's membership in a particular social group
The person's political opinion
So is that all that it takes? Is all that you have to do is identify yourself as having one of these characteristics and then you get to stay in the U.S.? No, unfortunately it is not that easy.
Application Process
A person requesting asylum has to show that the potential persecution has a "reasonable possibility" of occurring. You must show that a reasonable person in your shoes would have a real fear of persecution. The Supreme Court has suggested that an asylum applicant must show at least a 1-in-10 chance that persecution will occur.
A well-prepared asylum application should also include certain information about the possible persecution and persecutor. For instance:
That the person seeking asylum has a belief or characteristic that a persecutor would want to thwart or punish.
That the persecutor is aware, or could become aware, that the asylum applicant has that belief or characteristic.
That the persecutor has the ability of harming or punishing the asylum applicant, and,
That the persecutor has the inclination to punish the applicant.
Attorney Gondara has the experience and knowledge to help you with your asylum case. While certain areas of immigration law may not call for the involvement of an attorney, asylum cases are document-intensive and require gathering a lot of factual evidence. A bare-bones asylum application with little proof will most likely be denied. Contact us to learn how we can help you with this important process.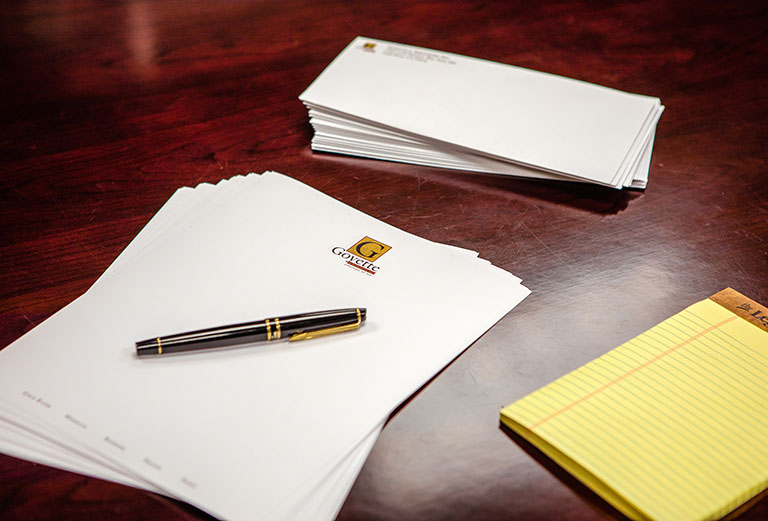 Contact us today and let Goyette, Ruano & Thompson help with immigration laws. Consultations are always free.