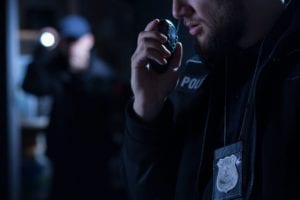 Public safety and law enforcement are not immune to the law.
We know this, because we represent over 300 peace officers and fire fighters per year who are facing legal problems. The reality is that police and fire need lawyers too. If you are a member of a fire department, sheriff's department or police force who needs legal counsel, we pride ourselves in defending all public safety employees.
In our 25 year history, more than 6000 individual clients have trusted G&A attorneys to defend them against allegations including: Letters of reprimand, Officer Involved Shooting, suspensions, salary reductions, demotions, terminations, removal from specialty pay assignments, POBR violations, FBOR violations, retaliation, Death in Custody, sexual harassment, verbal counseling's, Performance Review questions, Response to Adverse comments in personnel file, Insubordination/Willful Disobedience, Incompetence, Conduct Unbecoming, Criminal Misconduct, Abuse of Sick Leave, Misappropriation, Excessive Force, Unauthorized outside employment, Inexcusable Neglect of Duty, Failure of Good Behavior Causing discredit to the department, General Qualifications, and Failure to Write Reports/Reporting Requirements.
Goyette & Associates also specializes in writs and appeals on behalf of law enforcement clients.
If you are a California EMT, Paramedic or professionally licensed firefighter and your professional license is under investigation, you've been notified that there is a complaint against your EMS license, or the EMS Authority has filed an accusation against your EMT or Paramedic license, contact the license defense attorneys at G&A and EMS Guardian right away. We can help defend your license and save your EMS career. Call 1-800-506-9766 today and make sure your career is safe tomorrow.
Through disciplinary appeals, grievances, the meet and confer process, collective bargaining and contract negotiations, Goyette & Associates, Inc. has a record of aggressive tactical representation of thousands of employees, whose jobs and livelihoods were in jeopardy.