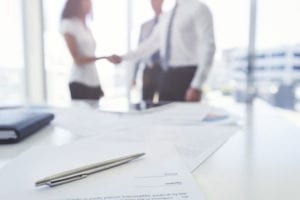 The union formation attorneys at Goyette, Ruano & Thompson specialize in helping clients form and manage their own unions. Many employees come to realize that creating their own unions will allow them to more intelligently and purposefully bargain for the rights and benefits unique to them. While the process might seem too daunting to undertake, it isn't when you have the help of an experienced Sacramento labor union attorney with 25+ years experience with union management and formation.
The history of unions in America dates to the colonial period. Craft unions of skilled tradespeople formed in the 1700s for the same reason today's unions form: to protect workers' rights and interests, and to empower workers in their negotiations for decent pay, benefits, and working conditions.
So whether you are currently not unionized and starting a brand new union, or if your current union is needing to split up, separate, and start fresh, forming a union requires steps like organizing early campaigns, drawing up union goals and demands, asking coworkers to join the union by signing membership cards, and petitioning the appropriate federal or state labor boards to hold an election.
The interests of employers and employees often pull in opposite directions. Employers want to keep costs low, for example, while employees want as high a wage and benefits package as possible. Employers regularly hire attorneys to protect their rights and interests. If you need counsel on forming a union, consider whether hiring a Sacramento labor union attorney might be the right choice for you too. Attorney teams such as the experts at Goyette, Ruano & Thompson can help you with both ongoing representation and bargaining, or simply just with forming your new unions.
By law, you have the right to form a union. You also have the right to talk with coworkers about unionizing, the right to express your opinions about unions, and the right to attend meetings where unionizing is discussed. Employers do not always support unions and might try to penalize or harass those who express an interest in unionizing. A Sacramento labor union attorney can step you through what actions to take if you are facing such a situation.
The labor law attorneys at Goyette, Ruano & Thompson have vast experience in helping unions of all sizes. Contact us today for your free consultation.