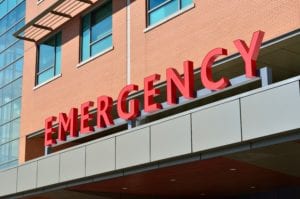 The EMT authority investigates over 500 complaints every year.
Don't Let a Petty Complaint Ruin Your Career as an EMT, Paramedic or Fire Fighter. Goyette & Associates, in partnership with EMS Guardian is your first responder for Professional License Emergencies.
Complaints are made every day. Off-duty mistakes are reported to your LEMSA or EMS Authority. The result is an investigation by the EMS Authority which can lead to your EMT or Paramedic license being disciplined or revoked. How can you be at your best if you are worried about petty complaints? To take some of the pressure off, you need to know that even if a complaint is made – your professional license and your career will be safe.
Our team of expert attorneys and license defense lawyers has a 98% success rate for professional EMS license retention, and you pay a flat rate for our services – no out of pocket expenses or hidden fees.
If you are a California EMT, Paramedic or professionally licensed firefighter and your professional license is under investigation, you've been notified that there is a complaint against your EMS license, or the EMS Authority has filed an accusation against your EMT or Paramedic license, contact the license defense attorneys at G&A and EMS Guardian right away. We can help defend your license and save your EMS career.
Call 1-800-506-9766 today and make sure your career is safe tomorrow.