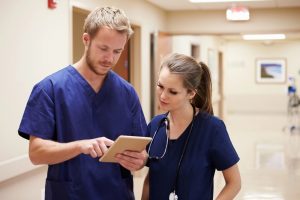 If you've received notification that your license is being investigated by the California Board of Registered Nursing (BRN) or Board of Licensed Vocational Nursing, you are probably panicking. Having your professional license disciplined can be devastating to your career but losing your license can devastate your entire way of life
In conjunction with RN Guardian and EMS Guardian, Goyette & Associates professional license defense lawyers have advised thousands of Nurses and LVNs and we have a staggering record of 98% license retention.
Our License Defense Lawyers have been successful in having entire cases dismissed by the BRN.
Our License Defense Lawyers have a 100% success rate in defending Registered Nurses, EMT's and Paramedics for first time DUI's.
Our license defense lawyers have been successful in negotiating settlements; getting probation in lieu of revocation or suspension for issues like: diversion of medication, gross negligence, incompetence, failed drug tests and more.
If you are a nurse (RN), paramedic, EMT, licensed vocational nurse (LVN) or hold any allied health license that is currently under investigation by your respective Board, we can help you.
RN Guardian and EMS Guardian Executive Director, Jennifer Coalson-Perez is perhaps one of the State's foremost experts regarding Allied Health Licensing issues, the Federal Office of the Inspector General's Exclusion List (LEIE), and the license disciplinary process.
She will listen to your unique situation, talk to you about your options and explain this terrifying process. If you choose a RN Guardian Panel Attorney to represent you, your case will be carefully evaluated and assigned to a lawyer who has experience and a record of success in cases just like yours.
For more information, please email or call RN Guardian here or 800.506.9766