As a California physician your license, practice, and professional life is governed by the Medical Board of California.
While the Medical Board promotes its mission to protect the quality and access of health care to consumers. In reality, this bureaucracy also spends plenty of time on the licensing, investigating, and discipline of California physicians. The Medical Board investigates hundreds of physician complaints every year. Our lawyers at Goyette, Ruano & Thompson are experts guiding physicians through licensing investigations and disciplinary appeals. Our team of expert licensing defense lawyers has over a 95% success rate in physician license retention.
The Realities of the Medical Board of California
The Medical Board of California encourages consumers to file complaints. The most prominent features on the Medical Board's website homepage are direct links on checking up on a physician's license status and how to file a complaint. The Medical Board even provides an online complaint tutorial on how to most effectively file a complaint against a California physician and other medical professionals governed by the Medical Board.
If you come under investigation you should be advised that the Medical Board is not amateurs in these matters. The California Department of Consumer Affairs ("DCA") conducts physician licensing investigations on behalf of the Medical Board. The DCA has a large number of professional investigators and lawyers that work on the investigation and prosecution of California physician licensing cases. Do not defend yourself in an investigation by the DCA and the Medical Board.
You Have Legal Rights and Options
Fortunately, the Medical Board of California cannot simply act in a unilateral fashion. You earned your license, which does of course mean that you have professional privileges under that license. It also means that you have rights and standing to defend yourself as aggressively as possible within the limits of legality if and when your license is in jeopardy. A medical license defense attorney who specializes in representing doctors and physicians can help you do just that.
Goyette, Ruano & Thompson helps our doctor clients by giving them peace of mind during a stressful process, and handing each step of working with the DCA, from the start to finish, whether you need us to handle initial disclosure letters or handle a full hearing and everything in between.
You Will Get Through This
Contact if you need a physician license defense attorney today. Our success rate speaks for itself so you can rest assured that we have handled hundreds of cases just like yours, that we will fight for you relentlessly to get you the best possible result.
If you have been notified by the Medical Board and the DCA that you are under an investigation, or if you have been involved in an incident where you believe you might come under investigation, please contact us right away. We can defend your license and help save your medical career. Call (800) 506-9766 or email frontdesk@grtlaw.com today and make sure your career is safe for tomorrow.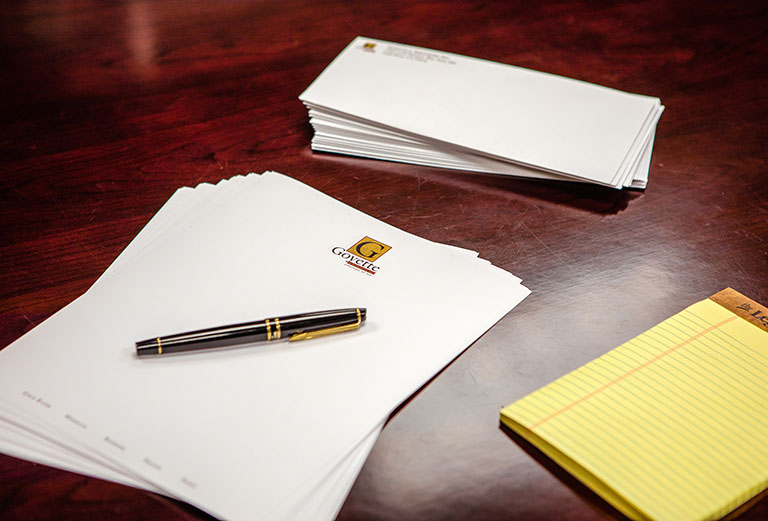 Have your case evaluated by one of our expert license defense lawyers.