Both federal and California laws require employers to give eligible employees paid or unpaid leave for "serious health conditions." But navigating these laws as an eligible employee is no easy task. The applicable federal and state laws overlap in some areas and conflict in others, further complicating an already stressful situation for injured or ill employees who need job-protected leave.
The disability leave review attorneys at Goyette, Ruano & Thompson in Sacramento specialize in helping clients navigate disability and family leave issues. Employers regularly hire attorneys to protect their rights and interests, and you can too. If you need disability or family leave from your employer, consider whether hiring a legal advocate might be the right choice for you too.
California law defines "serious health condition" as a "physical or mental condition . . . that involves either inpatient care or continuing treatment." Cal. Code Regs. tit. 2, § 11087. The health condition could belong to the employee or to a family member. Many types of conditions can qualify as serious health conditions: for example, injuries received at or outside of work, long-term illnesses such as cancer, PTSD and related conditions, and alcohol or drug addictions. A Sacramento disability review attorney can help you determine whether the health condition you and/or your family member is dealing with meets the legal standard.
Some employers unfairly terminate employees who request or receive valid disability or family leave time. Unfortunately, this illegal practice is not altogether uncommon. A wrongful termination attorney in Sacramento can step you through what actions to take if you are facing such a situation.
COVID-19 offers a striking example of how serious health conditions can impact both employers and employees. Throughout 2020, requests for leave multiplied rapidly as the pandemic worsened, and the federal and California governments responded to the crisis by passing emergency legislation. Employers scrambled to comply with the new laws while COVID-affected employees handled enormous levels of stress as they or their family members became ill, couldn't work, were hospitalized, experienced lingering long-term symptoms, or perhaps died. The value of consulting an experienced disability leave review attorney was never clearer than amid the rapidly changing circumstances caused by COVID. Unfortunately, COVID and the challenges it creates show little sign of disappearing for now.
The experienced attorneys at Goyette, Ruano & Thompson can provide the advice you need to protect your rights. Contact us today for your free consultation at (916) 851-1900 or frontdesk@grtlaw.com.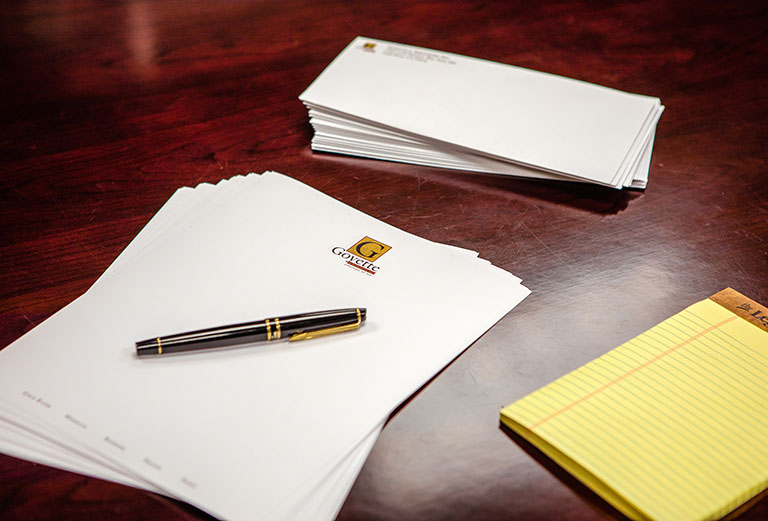 Questions? Give us a call or have your case reviewed by one of our disability and leave legal experts.