GRT has extensive experience assisting injured or disabled workers in protecting their rights and maximizing any retirement options they might have. It is critical that any employee receiving a notice regarding fitness for duty in Sacramento or wherever they might be based in California, contact legal counsel immediately to discuss their options prior to capitulating to such a request.
What is a Fitness for Duty Evaluation?
Both the California Fair Employment and Housing Act (FEHA) and the Federal Americans with Disabilities (ADA) Act allow a fitness for duty test, provided the test meets a couple of necessary conditions. First and foremost, the evaluation must be related to the job and secondly, it must be consistent with a business necessity.
In simple terms, when there is reasonable concern that an employee may be unable to do their job, a fitness for duty evaluation is ordered. This evaluation can involve a medical examination or inquiry to determine whether a person is still physically able to fulfill the necessary job functions without posing any safety risk to themselves or others.
In some cases, a fitness for duty certification in Sacramento or elsewhere in California may be ordered before a person is hired to check whether they meet all the health and physical standards of the job. In still other cases, a fitness for duty letter or certification may be requested to gauge the accommodations that an employee with disabilities or injuries may need in order to continue working without any difficulties or a safety risk.
Outside of the situation involving reasonable concern that's described above, what does a fitness for duty exam generally consist of? The fitness for duty test in Sacramento, or anywhere else for that matter, includes the physical medical evaluation mentioned above along with an evaluation of a person's psychological state to assess whether he or she can fulfill their job obligations without risking the safety of themselves, their colleagues, the public, or the workplace.
Before your Fitness for Duty evaluation, be it in Sacramento or anywhere else in California, you need legal counsel to help you preserve your rights ahead of a potential Industrial Disability Retirement.
Disability Discrimination
Disability discrimination workers have significant legal protections under federal and state law; GRT brings years of expertise to ensure you realize the benefits of these laws.
Protecting your Pension
Injured or disabled workers are entitled to increased pension by the law. Fitness for Duty evaluations almost never end well for the employee. Protect yourself throughout the full process with the help of Goyette, Ruano & Thompson and contact us today. GRT Law routinely handles issues regarding fitness for duty in Sacramento or anywhere else in California, from request for initial investigation, all the way to litigation.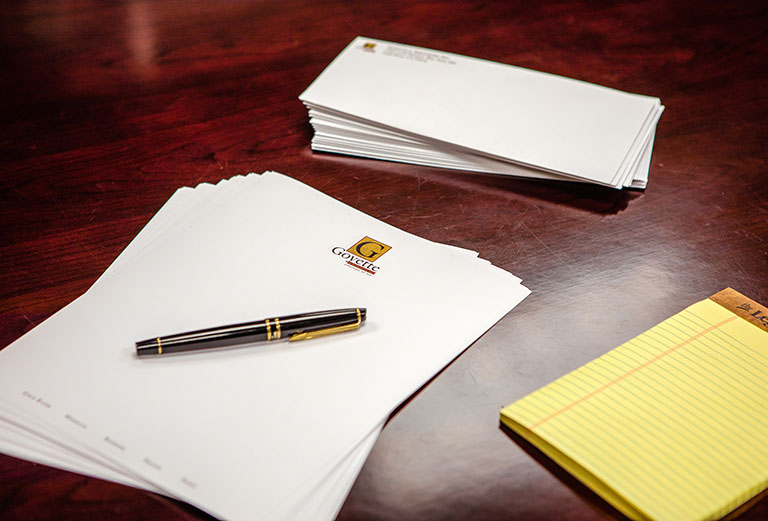 Contact GRT's team of fitness for duty experts now to have your legal needs reviewed.