Goyette, Ruano & Thompson, Inc. cannabis lawyers have been guiding clients as they navigate business and legal areas in the quickly emerging and ever-changing cannabis, hemp and CBD landscape for over 5 years. Our firm develops close relationships with each and every client to provide superior legal counsel, regulatory guidance and business advice for clients ranging from cannabis entrepreneurs and investors, to agricultural specialists and others. Instead of telling our clients what can't be done we strive for innovative and creative ways that bring new ideas and novel perspectives to our clients so that they accomplish their business goals.
The cannabis industry is growing and changing rapidly across California, and the legal system is changing with it, even though those two developments don't always occur at the same pace.
There are any number of questions that can arise with regards to the regulation of cannabis, CBD and hemp products. It is imperative, then, to protect yourself that you receive proactive, preventative, and legal advice regularly from cannabis, hemp and CBD lawyers in California before making any significant business decisions.
We can assist you in setting up your business and providing the right advice as you navigate the changing regulatory landscape. Our cannabis lawyers in California are uniquely positioned to help with all aspects of CBD and hemp law.
Whether you need advice on CBD and hemp product manufacturing, distribution or marketing, we can help. Our cannabis and CBD lawyers also have experience with trademark registration and litigation related to CBD products.
At our firm, we pride ourselves on being able to provide comprehensive legal services for clients operating in California's cannabis industry. Our cannabis hemp attorneys have a deep understanding of both state and federal law, and we are well-equipped to help clients with a wide range of legal needs.
We have experience in assisting clients with:
CBD and hemp product formulation
Licensing and permit applications
Corporate formation and governance
Contract negotiation and drafting
GOYETTE, RUANO & THOMPSON'S CANNABIS, HEMP AND CBD RELATED EXPERTISE INCLUDES BUT IS NOT LIMITED TO:
Contact GRT today for guidance and a clear understanding of the cannabis laws relevant to your business. The regulatory and tax climate surrounding cannabis, hemp and CBD is newly developing and ever changing. But one thing is for certain is that these industries are here to stay give your business the best chance of success with superior business and legal advice from GRT.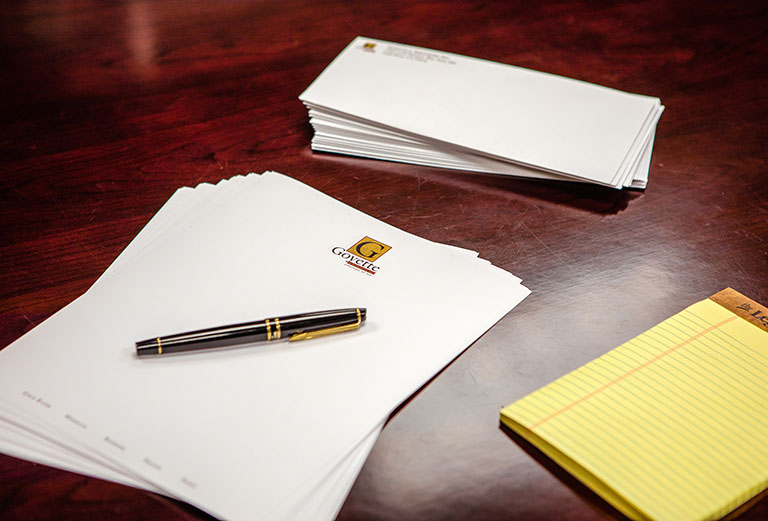 Stationary for litigation dispute resolution
Contact GRT's cannabis, Hemp and CBD lawyers in California now to have your legal needs reviewed.
Free Case Evaluation